An exclusive chance for you to learn to read The Tarot
Is this you?
Have you ever wondered if you could gain insight into your own future?
Have you wanted to impress your friends with your amazing insight into their lives?
Have you always wanted to help people clarify their future?
Have you always wanted to find more focus and know which path to take?
Have you always wanted to make a difference in people's lives?
Have you always wanted to learn the Tarot but:
Thought it was too complicated?
Think you have to be psychic and you don't think you are?
Have a poor recall for learning systems and facts?
Have no idea how to even begin?
Feel a little bit afraid of what might come up?
Think it takes years to learn before you can do a reading?
Don't worry, that is how many people begin – it just takes a steady approach, some really easy learning tools and a desire to learn to quickly begin to add this fascinating tool to your skill set!
When you join The Tarot Club, this is what you get:
Secure login to your special VIP member's only site. This is where you visit to participate in your weekly class.
Weekly module covering one of the MAJOR ARCANA cards plus the other cards connected to this card via NUMEROLOGY - this helps you create connections between the cards and tells you why this is important.
Weekly classes will include a variety of TEXT, IMAGES, AUDIO, VIDEO and some exercises for you to practice what you've learned in that week's lesson.
At the end of the course you will receive a CERTIFICATE OF COMPLETION from The Tarot Club.
Each week we will delve in-depth in to the NUMEROLOGY, CORRESPONDENCES, MYTHOLOGY and SYMBOLISM of each card, which is the key to learning the Tarot easily and with perfect recall.
You will learn the ONE TOOL that you need to magnify your intuition and ability to connect as if by magic to the concerns of the person you are reading for.
You will have access to a PRIVATE FACEBOOK GROUP for you to ask questions and connect with other members of The Tarot Club.
You will learn and experiment with a NEW TAROT SPREAD each week – starting with the simplest and becoming more challenging as your skill set improves – you will soon find the one that is your favourite and that you will use more than any othe
You will be shown how to create surprising opportunities to turn your Tarot hobby into a business.
BONUS ONE: Each month ONE LUCKY MEMBER will be drawn to receive a reading on the year ahead – the reading will be delivered in an mp3 recording so they can listen to it again. and again.
BONUS TWO: Each month you can join our GROUP CALL where you can have your most pressing Tarot questions answered. If you can't make the call that's ok. A recording will be available for you to listen at your convenience.
Who is this Club for?
Beginners
Dabblers
Intermediate
Seasoned Tarot readers
Those wanting to start a Tarot business
Those who love to learn
Because of how we teach the Tarot, any skill level Tarot Fan can learn from this course. Just imagine the delight and pride you will feel when you deliver a reading for a client, friend or family member and they tell you it was spot-on! I want you to write me and tell me as soon as this happens because it will!
How do I start?
We want you to get a taste of what we offer and the benefits of belonging to a community of like-minded people.
So here's the deal:
When you subscribe to this membership, you can do so for the first month for the princely sum of only $7 - yes, you have full access to the first month's learnings for this low, low price!
If you decide to stay with the course and keep learning (and we really hope you do!) then it will cost you just $27 per month to add to your tarot reading skills!
It's that easy!
And if for any reason you are not completely out-of-your-mind happy with what you're learning, you can end your subscription at any time because you control the subscription, it's easy - and no hard feelings 🙂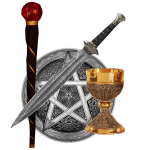 Learn how to read the TAROT for yourself and others
Secure login to my special VIP member's only site.
Weekly module covering one set of related cards.
Weekly classes including a variety of formats
The ONE TOOL that you need to magnify your intuition in seconds.
A PRIVATE MEMBER'S FORUM for you to ask questions and connect with other members of The Tarot Club.
You will learn and experiment with a NEW TAROT SPREAD each week.
Learn to WOW your friends, family and clients with your DEEP knowledge
*I also understand that I can cancel my subscription at any time with no questions asked.