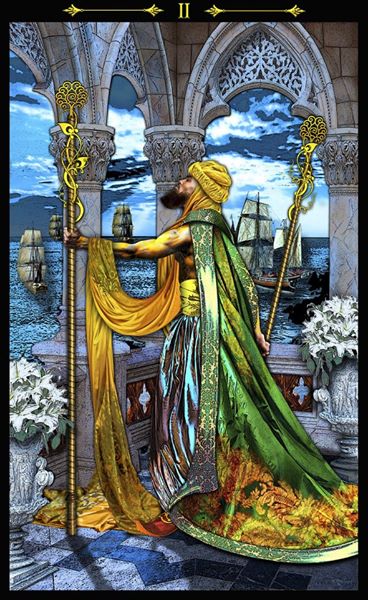 You have come to a fork in the road, and so the Two of Wands advises that you may forge ahead now to find a new direction.
This card is aligned with Mars in Aries, and gives drive and energy to pursue your important goals.
Being a Two, it also calls for the need for balance and playing fair, and speaks of partnerships to benefit you in business and creative endeavours, productive work relationships and successful negotiations.
Power and drive need to be balanced by inner discipline and wisdom.
Focus on your future plans and the effort you must make to bring them in to reality.
Deal with any challenges by sitting still, breathing deeply into your belly until you reach equilibrium.
Time to find your centre and to trust your energy!
Image from 'Tarot Illuminati" by Elric