Ruled by Aquarius, this card represents cosmic inspiration that is manifested on the physical plane.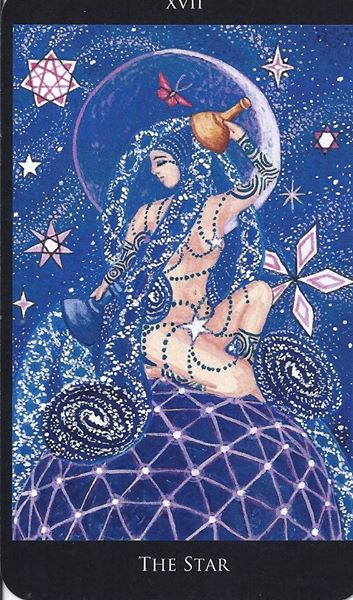 A warm and tingly feeling in the heart chakra, anticipation of good things to come, a clear intention that all will be well.
Your star rises today and the impossible not only becomes possible but you fully expect and know that it will arrive – in fact you keep looking out the window for it!
A day when you just know that something wonderful is about to happen.
Harmony, protection, healing and inspiration are in order today.
Look for help arriving from unexpected sources.
A day to get out into nature and drink in the beauty and tranquility.
Image from "Rosetta Tarot" by M. M. Meleen