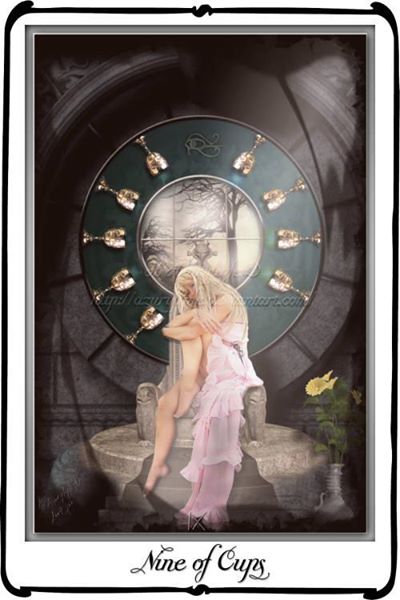 The Nine of Cups is aligned with Jupiter in Pisces which gives a feeling of deep blessings and joy – a soul at peace with itself. The restoration of vitality is indicated, and difficulties washed away and replaced with love, appreciation and satisfaction.
This is the card of a wish fulfilled. And so, in matters of the heart, it is important to understand what is the true source of your wish, the genie grants the wish and sometimes the result is not what you expect! Ask yourself today – where is the true source of my happiness? It is not in superficial and transient things.
Connect with your soul today and that of those close to you and really feel your blessings in this moment.
Image from azurylipfe via deviantart.com